Product Overview
Boards123 is your digital boardroom.
It is the software solution for boards of directors. Set-up your dashboard and bring ESG's and impact metrics into every board meeting.
Boards123 is on a mission to reimagine the board of directors experience.
Our purpose is to help build diverse boards that deliver social, environmental and ethical impact. We achieve this through our easy to use board tools and training.
We believe that today's boardroom experience is overly complex and focuses on non value-add administrative tasks. Our goal is to reduce the burden of corporate governance, in order to promote diverse, inclusive and high-performing boards.
The Boards123 dashboard empowers you to focus on the things that make your board develop, grow, inspire and create impact.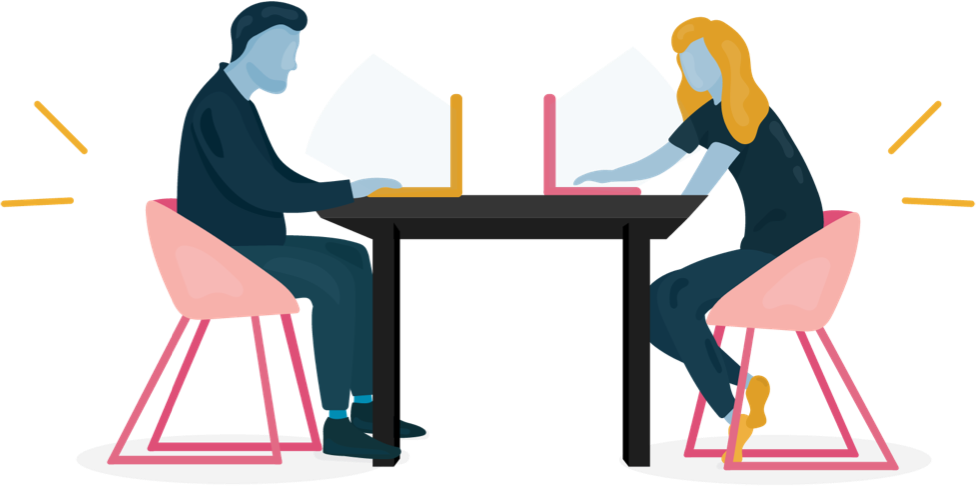 What goals will you achieve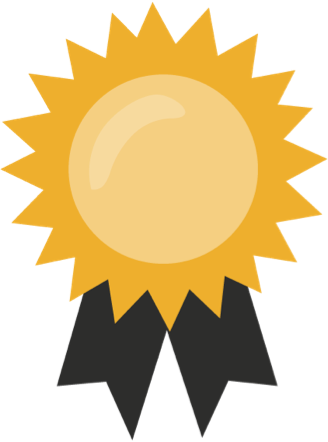 Goal 2 - MEASURE
Measure your own performance.
Goal 3 - CONNECT
Increase collaboration and communication in the 'one-stop' board dashboard.
Goal 4 - IMPROVE
Improve the quality (not quantity) of your corporate governance.
Goal 5 - COLLABORATE
Be active and accountable for board goals – share progress – seek out impact zones.
Goal 6 - REPORT
One-Click reporting on your Social Impact.
Goal 7 - PLAN
Plan and build Board Diversity into your team.
Goal 8 - PERFORM
Empowers teams to top 'norming' and start 'performing'.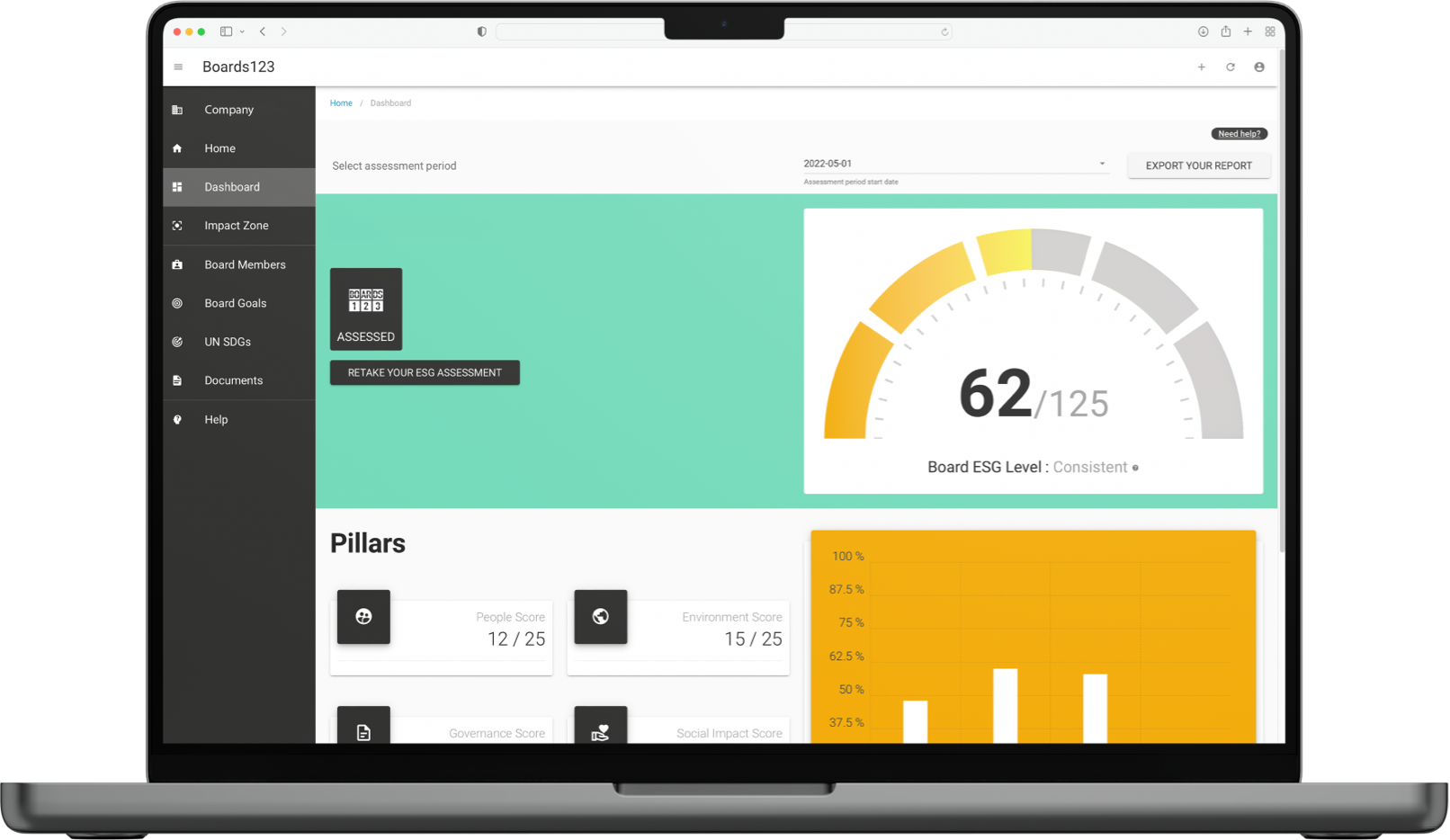 ESG's - as easy as Boards123
1
Check Your Score
Login to your dashboard
Assess your ESG (Environmental, Social and Governance) performance
Bits-Size results shown by pillar
See the metrics that matter
Check-out the Impact Zone for impact ideas
2
Set Board Goals
Build and track your goals
Link each goal to global ESG targets
Measure your performance
Build ESG and Sustainability into every Board Meetings
3
One Click Reports
Share your impact with Stakeholders and Funders
Demonstrate commitment to purpose and ESG's
Improve transparency
Commit to a culture of purpose and impact
20%
Women occupy 
just 20% of board seats globally.
2X
The Multiplier Effect - Companies with women CEOs and female chairs have significantly more balanced boards than those run by men. Research also shows that adding one woman to the C-suite resulted in three women joining senior management roles.
20 Years
At this pace, the world will not reach parity until at least 2045, over twenty years from now.